Metadata Specialist
Bethesda, Maryland
Looking to work with internationally minded professionals that share the same sense of purpose and passion of improving the world through education? If so, then the International Baccalaureate® (IB) may have the ideal opportunity for you!

Job Purpose:
We are currently seeking a Metadata Specialist to join our (CDAT) Core Digital Applications Team to develop and implement metadata processes for the organization. Someone who will advise project/product teams by assisting in the gathering and articulation of metadata requirements, planning testing of metadata in systems, and training staff to create and manage metadata in systems or to support products.
As the Metadata Specialist, you will play a key role in enterprise systems development by supplying the essential metadata specifications and data structures to third party software developers that enable systems to efficiently and consistently manage content. E.g. Data Dictionaries.
You will partner with our content-creating departments (Multilingual Editorial Production, Learning and Teaching, Assessment, Professional Services and others) to advise, train and support staff members who interact with metadata as a part of the content creation or content management process as well as advise on matters of metadata policy and proper uses of metadata models as well as work closely with IT, vendor partners, and contracted staff to implement metadata models, processes, and systems and be able to exert considerable influence over staff participating in metadata workflows.
Job Duties:
Assist project team members and/or IT/PMO in articulating metadata requirements

Partner with IT (and vendors as necessary) to implement metadata requirements in systems, or to communicate the requirements correctly to third parties

Arrange and participate in testing of systems

Ensure project teams are trained in and understand the metadata policy and metadata models, escalating issues as needed

Design training programmes (one-on-one or group training) for staff who are tasked with creating, managing or interacting with content metadata, whether in the Content Model Solution or other systems

Produce or provide input for staff training manuals, while ensuring they are developed and maintained according to the current metadata policies and models

Offer ongoing assistance, training, and support for all staff across the enterprise who engage with metadata as a part of BAU

Ensure that well-modelled metadata is used in content producing/departments to enable content efficiency and consistency

Provide insights and findings to management in relation to creating new content maps and metadata models when required

Contribute to the strategic plan for metadata

Assist in the production of policies and governance documents

Communicate lessons learned from working with project teams and recommend ways to improve or expand metadata models
Job Requirements:
Master of Library Science degree strongly preferred, with a minimum of 4 years of professional experience managing metadata

Managed metadata within a content management system

Designed and implemented metadata workflows

Demonstrated ability to learn new programs and technologies where needed, e.g. XML, Dublin Core, ISO standards, NoSQL databases, taxonomies, controlled vocabularies.

Knowledge of Alfresco, MarkLogic, DSpace, Lexaurus, Sharepoint

Knowledge of standards and formats used in digital curation, such as XML, JSON, etc.

Understanding of several metadata schemas, basic conceptual and infrastructure models that support digital curation, and copyright issues as they pertain to document repositories, publishing workflows

Knowledge of usability principles for websites

Hyper-organized and superior attention to detail

Ability to maintain accuracy through periods of sustained focus

Excellent communications skills across cultures
About the IB:
The IB is a leading global not-for-profit educational organization that offers curriculum and assessment to almost 5,000 schools worldwide to children aged 3-19, as well as comprehensive professional development to support schools and educators. Our educational programs encourage students across the world to be active, compassionate, and lifelong learners who understand that other people, with their differences, can also be right.
We are seeking talented individuals who thrive in a global and dynamic environment with amazing benefits and opportunities for career growth and development. This is the place where your ideas are welcome and global perspectives are encouraged. Be a part of an organization that wants to make the world a better place. Apply now!
*The IB is an equal opportunity employer. It provides employment opportunities to employees and applicants for employment without regard to race, color, religion, sex, pregnancy, ethnicity, national origin, age, physical or mental disability, marital status, sexual orientation, gender identity, genetic status, or status in any group protected by federal, state, or local laws.*
"This job is offered on local terms and conditions and is at will."
Like Us on Facebook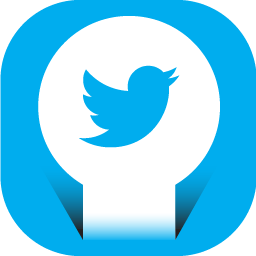 Follow Us on Twitter
Join Us on Linkedin